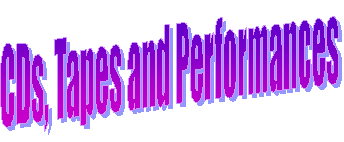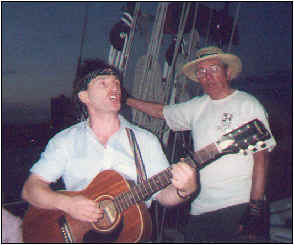 "Joel's engaging performance style has been nurtured through real experience in the TV studio and on the demonstration stage. He draws you in with the opening song and you're with him right through the encores!"
~ Ray Korona ~

Hey thanks, Ray!
Some recent performances have included gigs at the 22-Below Cabaret and The People's Voice Cafe in Manhattan. That is in addition to contributing my energy and songs at numerous demonstrations, rallies, and very political parties from Washington DC to Berkeley, California and many stops in between. And of course there is the Songs of Freedom television show.
My "Mixed Messages" CD has fourteen songs about life, love and the government (what else is there?). You can have it for 12 dollars. Check out the lyrics by clicking here
There are other "topical" CDs I have been producing with 2 songs on them. They are made as soon as an issue breaks and a song is ready. I then go sell them on the street for $5.
I have the following topical CDs for sale:
"Sounds of the Florida Fiasco", including
"The GW Bush Inaugural Theme Song (What A Wonderful World)" and "This Land Is Still Your Land".
"Masters of War" (thank you Bob Dylan), including
"Masters of War" and a topical rewrite of "Sword and Shield" (I ain't gonna study war no more...)
"Space for Peace". three songs about stopping Starwars and the insanity of it all, including
"We're Running Out of Time", "A Beautiful Mind", and "Yonder Starwars!"
You can have them for $5, plus $1 for postage (that's $6 for you math majors).
I also have on tape for sale, "Brave Enough for Love" for ten dollars.
There is plenty of music to be made and sung. I hope you like my contribution.
Take care. Be well. Peace and strength to you.
I hope to hear from you soon.
email: joellandy@yahoo.com
~ Joel
My mailing address is:
Joel Landy
41-08 43rd Street Apt. 4F
Sunnyside, NY 11104