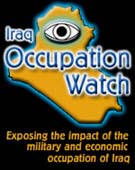 Making a Difference in DC and SF !
Demonstrations for Voter Rights
Thousands of Americans from all over the country gathered in Washington DC and San Francisco on Saturday, May 19th to demonstrate for voter rights and denounce the "Illegitimate" Bush administration. The Voter Rights Day included speakers and entertainers reviewing the first 100 days of President Select George W. Bush's regime in the White House. Topics addressed included tax cuts, energy policy, the environment, world opinion of the United States since January, cabinet appointments as "pay back time", and other issues manifesting themselves daily in this era of Supreme Court appointed leadership.
"What happened election day was a crime, and we have rewarded the thieves with the White House and all that goes along with it!", says Joel Landy, a singer/songwriter from New York.
An estimated 2,000 people and organizations appeared in Washington, carrying signs, raising their voices singing and chanting, and marching and then gathering at the West Capital Steps for more demonstrating and entertainment.
The all day event was not mentioned at all by the New York Times and other major media sources.
"It is up to us to chronicle and communicate this movement." says Landy. "We won't get any help from those whose interests favor the way things are. It is not journalism they want. It's ownership. Yes, I am talking about network television, major radio stations and newspapers where you live. Business as usual means controlling your life and money. Once you know about it you can choose not to go along. Join us!"
Joining "us" means involvement with movements such as VoterMarch.org and DemocracyMarch.org.
~~
George W. Bush is scheduled to appear in NYC on or about June 19. It is critical that we meet him here with thousands of people to tell him what we think of stolen elections and his policies. Contact VoterMarch and DemocracyMarch for more information. You can also phone Tom Kiely of VoterMarch at (212) 492-5175.