Songs of Freedom
Viewing Schedule
Manhattan
NOTE
NEW TIME
Alt. Saturdays 10:30pm
Channel 34
view online at
www.mnn.org,
Channel 34
Queens
Tuesday 9:30pm
Channel 34
Wednesday 10:00am
Channel 56

Brooklyn
Thursday
1:00pm and 9:00pm
Channel 35/68
Bronx
Wednesday
4:30 pm
Channel 70
Staten Island
Tuesday 7:30
Channel 34
~~~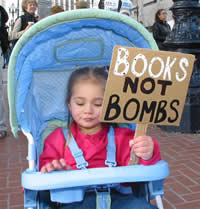 END THE WAR ON IRAQ! BRING THE TROOPS HOME NOW!
Massive
3-day mobilization in Washington, D.C.
September 24-26, 2005
www.
unitedforpeace.org/
fallmobe
~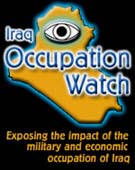 Howdy Folks!
<![if !vml]>
<![endif]>
It sure has been an interesting summer for music and me!
It has been great seeing so many of my friends up close and personal
during the past two months at various shows and festivals.
There was the Tenth Annual Theater for the New City Lower East Side Festival of the Arts kicking things off in late May followed by the People's Music Network gathering and Clearwater Revival in June. After that it was the MacDougal Street Rent Party at the Aubergine Cafe in Woodside, Queens, and then the fifth annual Woody Guthrie Birthday Bash in Manhattan at CBGB's 313 Gallery in July. Now it is August and the summer party isn't over yet...
... although I am using August to take care of some personal business.
I am moving. After 15 years in sensational Sunnyside I am giving up my beautiful apartment and lovely neighborhood to move in with my fiancé, the even more lovely Takako, a few towns away in Kew Gardens. Yes, my friends, we are doing it for love and future and making a run of it for real. This will be my first time living with a life partner. The wedding is planned for the spring.
One friend advises,
"Joel, your political theatrics is good training for what is to come!"
We'll see! Stay tuned!
In other life business, my birthday is coming up. September 3rd, to be exact.
It's a big one. It has a "5" and a zero in it. Friends tell me it is hard to believe that I will be 50 years old! Me too!
Feel free to send me your wisdom and good wishes at this address
I hope your future is a happy and a bright one.
peace and love to you,
joel
~
UPCOMING SHOWS
Saturday, September 17:
Folk Night, featuring the MacDougal Street Rent Party
Aubergine Cafe, Woodside, Queens, 8-10pm. No cover.
October 1:
Joel Landy and Friends at the 22-Below Cabaret in Manhattan
$10 admission. $5 for seniors and the unemployed.
Saturday, October 8:
House Concert with MacDougal Street Rent Party,
Philadelphia, PA (details to come)
Saturday, December 17:
Joel Landy and Reno at the People's Voice Cafe in Manhattan
Songs
George W. Bush Inaugural Theme (What a Wonderful World!)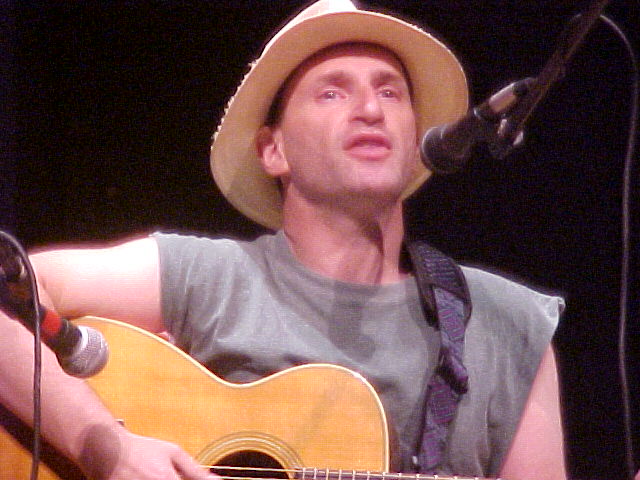 JOEL LANDY
INSPIRING
ENTERTAINMENT
"He's a real
live wire!"
― Pete Seeger
To be notified about upcoming concerts and TV episodes, join the mailing list.
click here
Check out the upcoming
Songs of Freedom
TV episodes!
~
That's Oil, Folks!
When George Bush is dead and gone,
And Richard Cheney too,
Do you suppose they'll decompose
To make some fossil fuel?
It's hard to say, 'cause it's today
And lots of time must pass.
But I bet you this –
You'll still be pissed
And they still will give me gas.