Songs of Freedom
Viewing Schedule
Manhattan
Alt. Saturdays 10:30pm
Channel 34
view online at
www.mnn.org,
Channel 34
Queens
Tuesday 9:30pm
Channel 34
Wednesday 10:00am
Channel 56

Brooklyn
Thursday
1:00pm and 9:00pm
Channel 35/68
Bronx
Wednesday
4:30 pm
Channel 70
Staten Island
Tuesday 7:30
Channel 34
~~~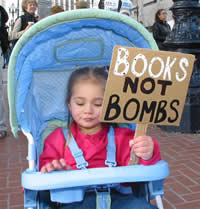 ~
Howdy Folks!
<![if !vml]>
<![endif]>
click pic for message
~
SPECIAL CHRISTMAS SHOW
DECEMBER 25
Tune in on your computer Christmas Day at 10pm, Channel 34 at
www.mnn.org
for This is What Democracy Looks Like!
This episode features tens of thousands of people like you and me gathering across the country to protest the short-sighted greed of the Bush Administration. Endless wars and mounting debt for our children is their legacy crafted with human pain.
It's articulate. It's passionate. Mostly, it is real Americans speaking the truth.
Tune in and take action!
~
"Be who you are and say what you feel because those who mind don't
matter and those who matter don't mind."

Dr. Seuss
~
That's Oil, Folks!
When George Bush is dead and gone,
And Richard Cheney too,
Do you suppose they'll decompose
To make some fossil fuel?
It's hard to say, 'cause it's today
And lots of time must pass.
But I bet you this –
You'll still be pissed
And they
still will give me gas.
Songs
George W. Bush Inaugural Theme (What a Wonderful World!)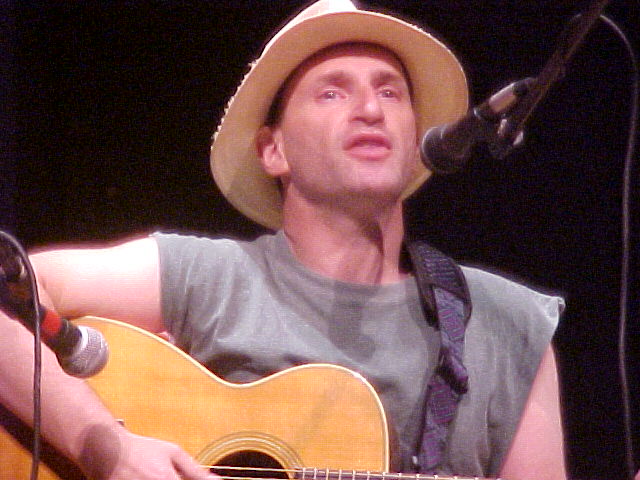 JOEL LANDY
INSPIRING
ENTERTAINMENT
"He's a real
live wire!"
― Pete Seeger
To be notified about upcoming concerts and TV episodes, join the mailing list.
click here
~