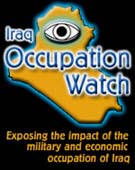 Come to Washington DC on Saturday, May 19th
Participate in Voter Rights Day and the Voter Rights March !!
Be with us as we review the first 120 days of the Bush administration.
Joe Hill said,
"Don't mourn. Organize!!"
. . . and that is what we will be doing in Washington. Join us and make your voice heard.
Knowing the truth is not enough. We must make justice happen.
Come to DC! To find out how and for more information, come to the VoterMarch.org website.
See you Saturday!!
joel